Traditional Braces in McAllen, TX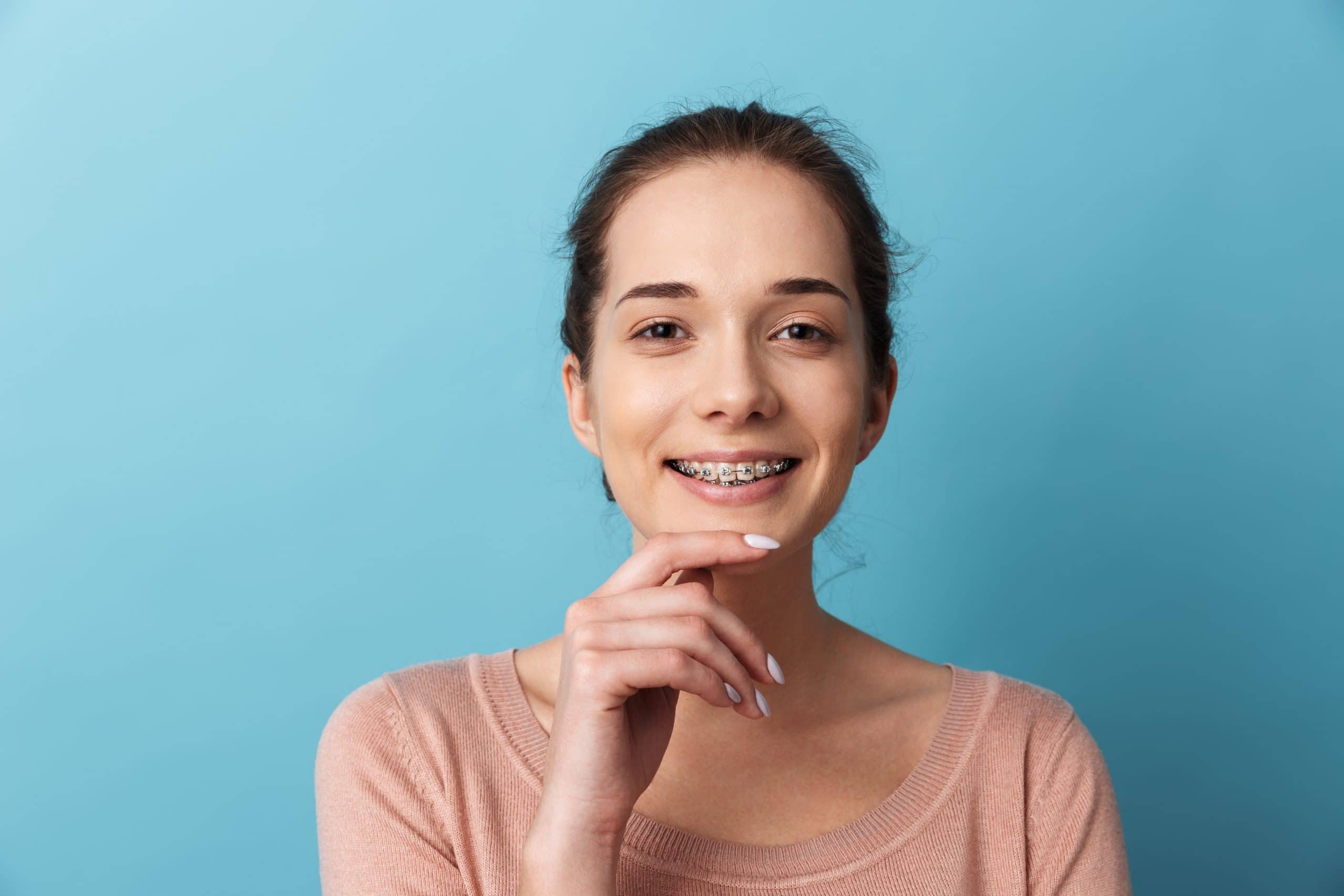 Is your imperfect smile holding you back? Living with crooked, gapped, or overcrowded teeth can present a number of challenges, including making it difficult to practice good oral hygiene, lowering your self-esteem, and affecting the way you eat and speak. If you're tired of living with the negative effects that a crooked smile can bring, Senan Orthodontic Studios is here to help. With traditional metal braces, you can achieve a healthier, more radiant smile that you'll be proud to show off. Here's what you should know before scheduling your consultation with Dr. Ziadeh and his friendly team.
Senan Orthodontic Studios: Where Beautiful Smiles are Made
Outstanding Care & Exceptional Results
What Are Traditional Metal Braces?
Traditional braces are orthodontic appliances used to improve the appearance and health of an imperfect smile. They are made up of metal brackets that are glued to the surface of a person's teeth and a metal wire that runs between these brackets that put pressure on the teeth and moves them slowly over time. Traditional metal braces are worn continuously during the person's treatment process and cannot be removed until the process is complete. Most people can expect to have routine orthodontic appointments once every 4 to 6 weeks to have their wires adjusted and ensure their treatment is going smoothly.
Who Is A Good Candidate for Metal Braces?
While some orthodontic appliances are limited as to what conditions they can correct, traditional metal dental braces are highly effective at resolving numerous dental concerns, including:
Overbite

Underbite

Crossbite

Overcrowding

Gapped teeth
While braces are a great orthodontic option for most people, they may not be for everyone. A good candidate for traditional metal dental braces would be a person has one or more of the dental concerns listed above, as well as someone who has
Healthy teeth and gums

All of their permanent teeth

A fully-developed mouth

Good oral hygiene habits
Brushing and flossing twice a day and visiting your dentist for routine exams is critical to having a smooth treatment experience with metal braces, as well as preserving your long-term oral and overall health.
What Are the Benefits of Traditional Metal Braces?
Traditional metallic braces are the most popular orthodontic treatment option for a variety of reasons, such as:
Effectively even the most complicated dental and orthodontic concerns

Relieving pain/discomfort from misaligned teeth and jaws

Improving one's smile and facial structure

Making eating and speaking easier

Improving confidence

Preventing bone erosion
Of course, braces are known for improving the appearance of crooked teeth, but they can do so much more. Most importantly, traditional metallic braces can provide the foundation for a healthy mouth that can last a lifetime.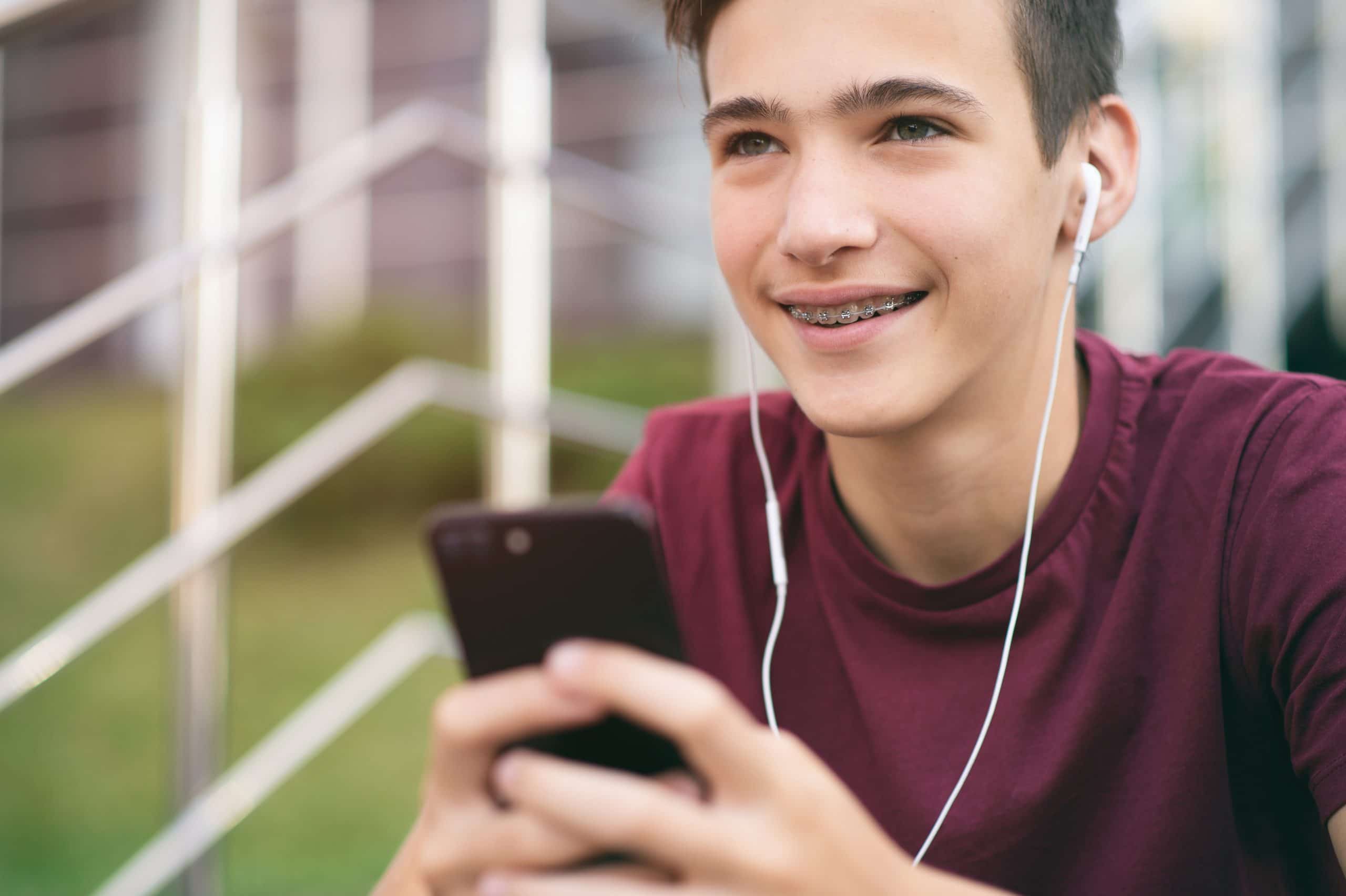 What Is the Length of Treatment with Traditional Metallic Braces
The length of time that a person will wear any orthodontic appliance depends on the condition of their mouth, as well as how they care for their mouth during their treatment. For most people, normal metal braces are worn between eighteen months and two years. Following Dr. Ziadeh's instructions and practicing good oral hygiene, including brushing and flossing thoroughly, visiting the dentist twice a year, and avoiding foods that could harm your braces, is the best way to keep your orthodontic treatment as quick and smooth as possible.
Senan Orthodontics Studios Is Here for You
If you think that your damaged smile is beyond repair, think again. Dr. Ziadeh and the knowledgeable team at Senan Orthodontic Studios can improve even the most complicated orthodontic situations with traditional braces. For more information on how braces could benefit you or to schedule your consultation, contact us today! We look forward to helping make your orthodontic experience comfortable and convenient.