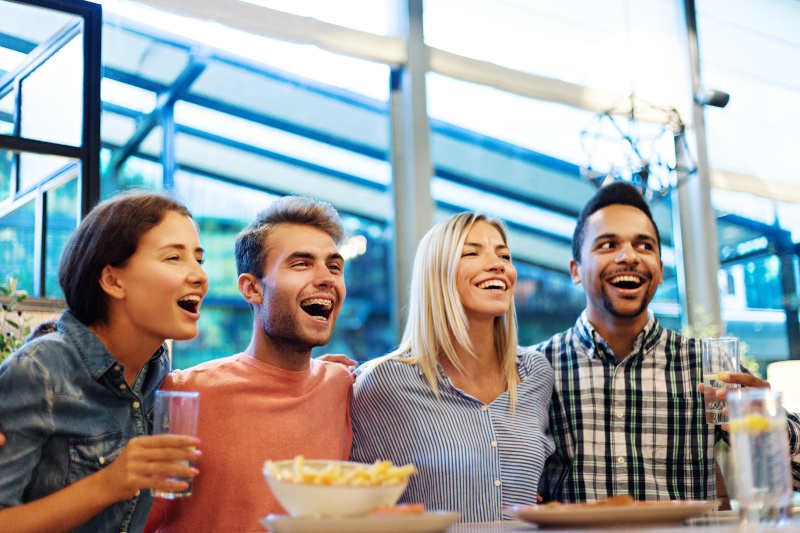 Orthodontics for
Teens & Adults
McAllen, TX Braces & Invisalign
Traditional braces, ceramic braces, Invisalign, and other orthodontic treatments use constant, gentle pressure to slowly and successfully move your teeth into the ideal position. No matter the type of orthodontic treatment you select, the end goal is the same: to bring your teeth and jaw into proper alignment. The result? Healthy teeth, ideal facial balance, and an attractive smile.
Senan Orthodontic Studios offers a wide variety of orthodontic treatment options, including traditional metal braces, ceramic (clear) braces, and Invisalign (clear aligner trays). Your age and the extent of your orthodontic issues will influence which treatment option is the best for your unique circumstances.
Interested in Adult Braces?
Great! You've come to the right place. The popularity of adult orthodontics is at an all-time high. Senan Orthodontic Studios is located nearby and specializes in treating adults with all types of orthodontic issues. In most cases, adult orthodontic treatment is straightforward and can be completed with ceramic braces or Invisalign. The treatment timeline is usually the same as it is for teenagers, and the results can make a significant, positive, and everlasting impact on your appearance, self-esteem, and desire to show off your smile!
Senan Orthodontic Studios: Where Beautiful Smiles are Made
Outstanding Care & Exceptional Results
McAllen, TX – Braces & Orthodontic Services